CHI PHEO, THI NO: FROM LITERATURE TO THE ART OF STAGE
English: Phuong Thao B1K7
"Chi Pheo", a masterpiece of literature, written by Nam Cao, is the reflection of the Vietnamese peasants' darkest lives before the August Revolution. Chi Pheo and Thi No, who were main characters of this short story, have been the symbol of love now and then. Unfortunately, social reality was the mediate reason for their dead end.
Can they ever have a happy ending?
They first met at a night when Chi Pheo was drunk. They fell in love. Then the song "Mot dem say" came and made the story seem so happy.
The next days were the brightest days of their lives. There were the pot of porridge made Chi Pheo almost burst into tears, the poor meals they had together and the nights sitting under the moon light. Everything just made their days. The future seemed so optimistic when they were open to one another and dreamed to live peacefully.
However, those happiness did not last so long. Thi No's aunt came by and cursed Chi Pheo for their love. She was the repesentative for all the folks who judge people by their past and never let anyone to become good again. He finally understood, he was no human to them, he was just some kind of animal. All the hatred and anger in his head formed a brand new individual taking control over him. The song "Ta va nang" and many sound effects that B1K7 used worked so well to illustrate Chi Pheo's inner state. He left Thi No right that night. What will the future hold?
The next day when Thi No woke up, she found out that Chi Pheo was dead. She rushed to Ba Kien's house and collapsed by his side. Right after that, the song "Sau nay hay gap lai nhau khi hoa no" was turned on and danced along. The story did not end there. B1K7's narrator asked everyone that "Have you ever think of a different ending when the reality was not so cruel to human?" .
Each person might think of a different future for Chi Pheo and Thi No. Class B1K7 brought a happy ending: Chi Pheo came back a good person and they was in harmony with other villagers. There were no death and eternal darkness for their love. Right after that, there was a mashup of some sweet songs. Finally, the final dance lit everyone's morning with its own power and energy.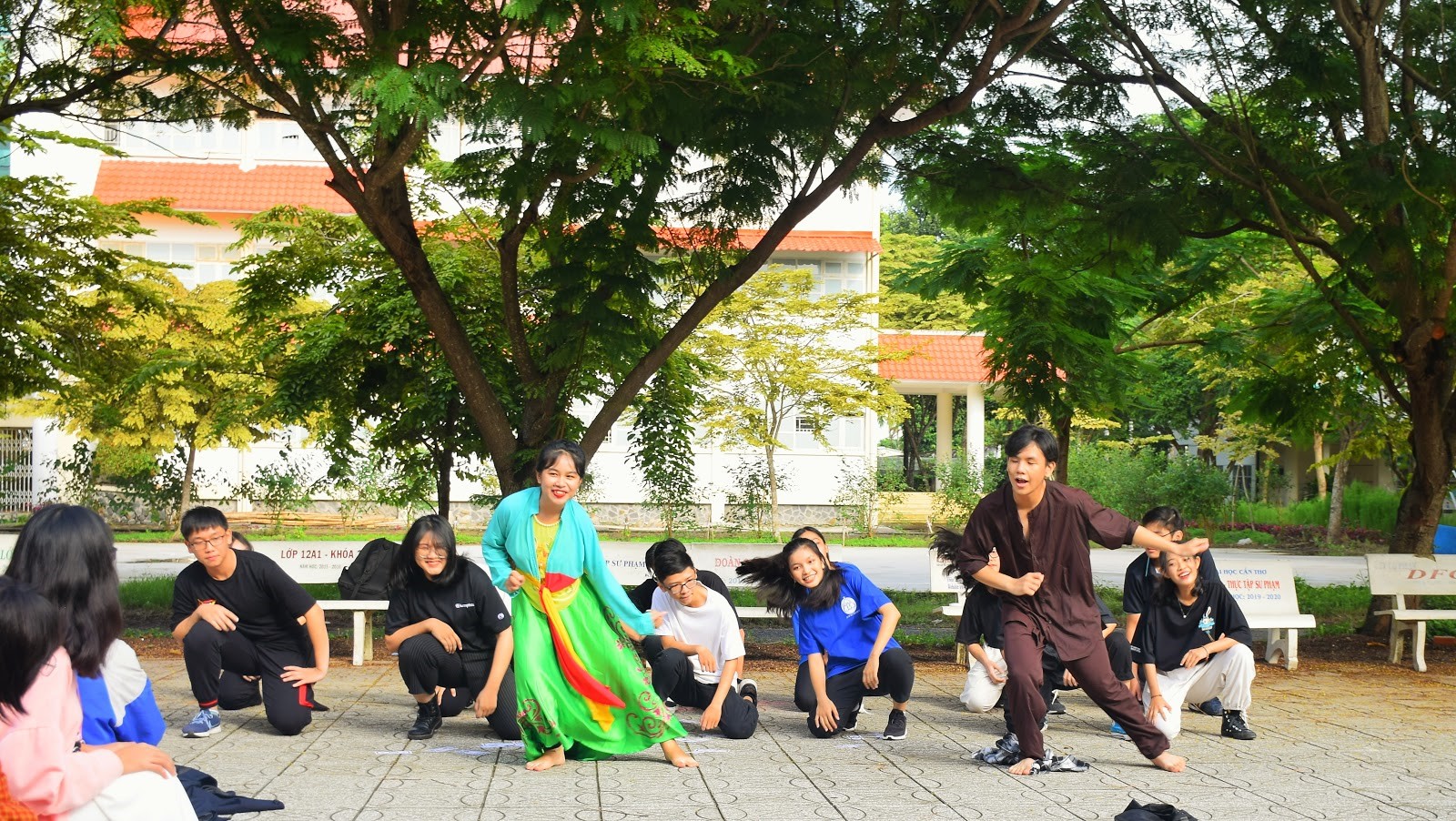 To put it in a nutshell, the performance of 12B1 was so great that it bring everyone through numerous emotional states. Many thanks to 12B1 for such an amazing monday morning!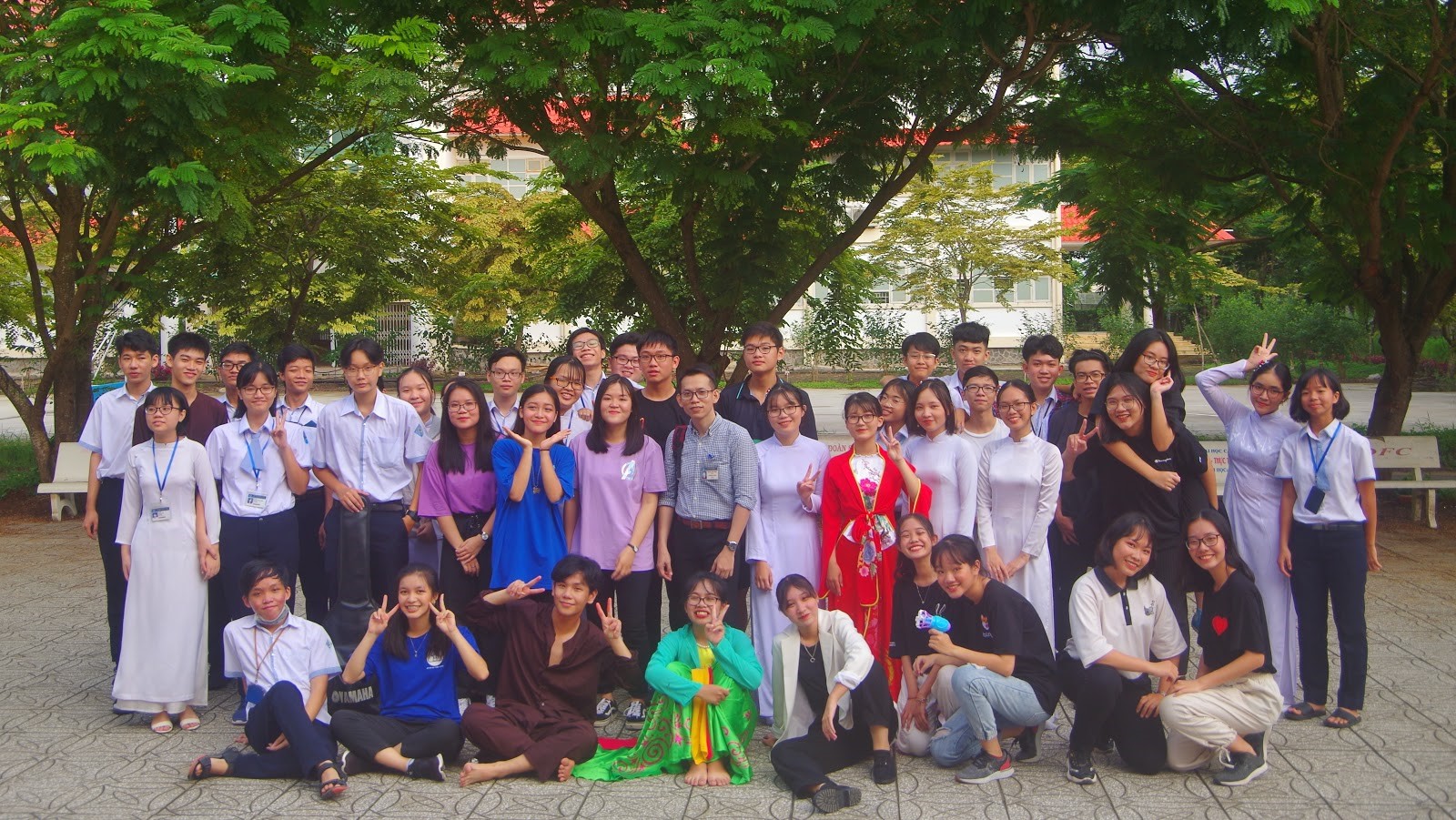 ClassB1K7