A WARM SPRING WITH D1K9
English: D1K9 class
The weather is still chilly today. And in that chilly weather, the weekly assembly of High School of Can Tho University still took place in a very gentle but still full of energy atmosphere.
Beginning the assembly is still the familiar heroic song "National Anthem". Next is the emulation preliminary by Mr. Phong (Deputy Secretary of the Youth Union) on the emulation last week. Through the preliminary, he also hoped that our school will have an efficient study week and no misbehavior. Simultaneously, the Youth Union has also announced the annual traditional Welcoming of the Party and Spring Football League to help the students have the opportunity to exchange, exercise and cooperate more because we are all students of our beloved school - High School of Can Tho University.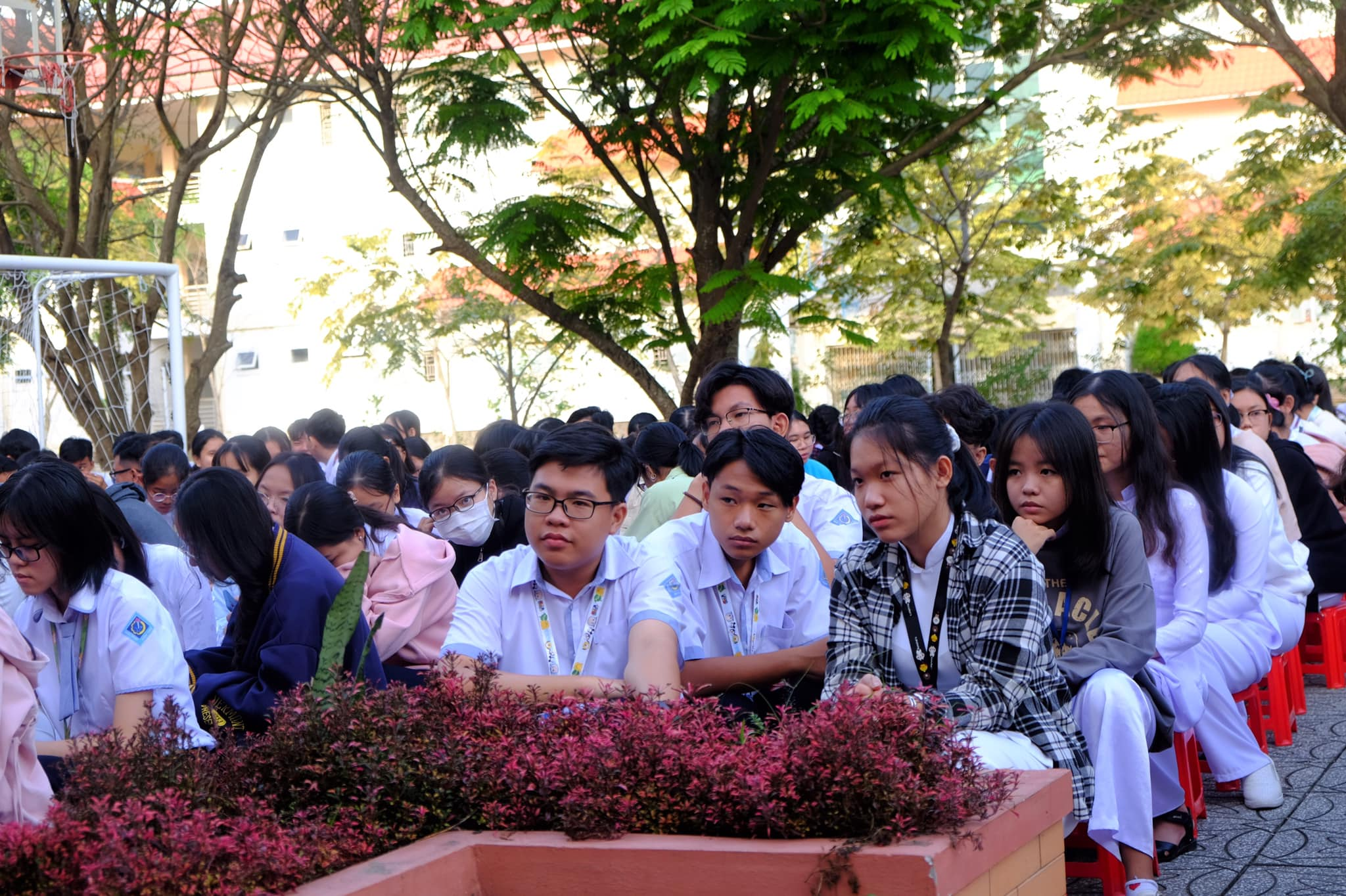 The scene of the ceremony
As if in harmony with the gentle and peaceful atmosphere of a cool morning like today, the D1K9 class' duty has a very pleasant, peaceful and picturesque manner. It was like an incredible transition from the vibrant, bustling performances that made everyone thrilled to the rare peaceful and quiet times.
We're glad to have helped everyone. Although there were many mistakes in the first time on duty, D1K9 still tried very hard to bring everyone some relaxing moments after the daily hassle and commotion. It will still be very cold. Remember to take care of your health!
Entertainment section
             May joy, happiness and peace be with you.