NOTIFICATION
To: Parents and students in the school
Recently, the school had the opportunity to meet and work with Mr. Truong Tran Dung, President of the Asia Regional Management Office of Life Preparatory Academy, Wichita City, Kansas State. The result of the meeting was that the school cooperated with Mr. Dung to organize the US university scholarship examination (scholarship value can be from 55% - 100% of tuition fee).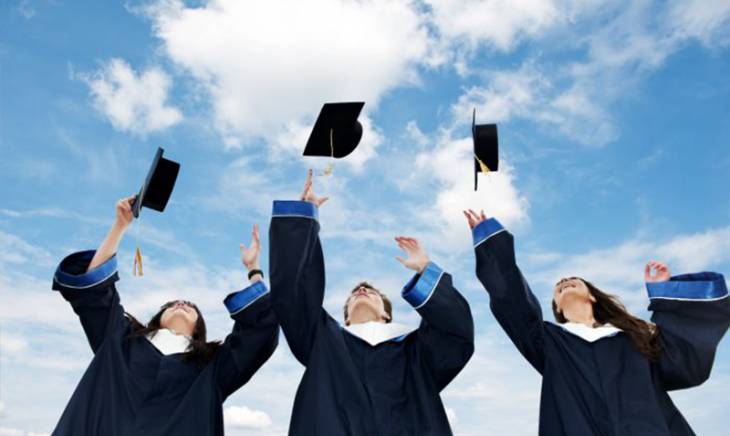 1.Purpose:
- Selection of qualified students to consider and grant scholarships to American, Australian, Canadian and European universities
- Format: Multiple-choice test and essay in English on paper
- Time: 90 minutes (including 45 minutes Reading Section and 45 minutes Writing Section)
- Exam date: Morning of February 5, 2021, periods 4, 5
- Test venue: In their daily classrooms (High School for Teaching Practice - Can Tho University.
- Test requirements: students in all 3 grades 10, 11 and 12 have a minimum grade point of 7.0 and have good behavior.
2.Candidates' benefits:
Students register for the exam for free at the school and are challenged with international exams, and are granted a 4-year US University Scholarship (admission period of August 2021 or January 2022) for successful candidates. The school will select 10 candidates with the highest scores to commend and reward them in front of the whole school.
3.Benefits of candidates upon admission:
- 100% tuition scholarship, worth US $ 34,800 of Life Preparatory Academy;
- Scholarship 55% -70% of the 4-year program of University in the US with Tennessee Tech University, Rogers State University, Saint Leo University, Central Michigan University, Georgia State University, New England College, Angelo State University, Western Kentucky University, University of The West (school information at www.tntech.edu, www.rsu.edu, www.saintleo.edu, www.cmich.edu, www.gsu.edu, www.nec.edu, www.angelo.edu, www.wku.edu, www.uwest.edu. Students with a SAT certificate of 1300/1600 points or more submit additionally before January 20, 2021 (Fall admission term 8/2021) or before September 20, 2021 (Spring intake term 01/2022 ) to apply for Honor Scholarship - American University scholarships 80% -100%.
- 50% scholarships to Australian, Canadian, and European Universities including 50% International Undergraduate Excellence Scholarship at Bond University https://bond.edu.au/; University of Tasmania https://www.utas.edu.au/; Swinburne Swinburne International Excellence Undergraduate / Postgraduate Scholarship; Australian National University https://www.anu.edu.au/ - Universities under the international education and training system; Degrees are recognized around the world and highly ranked by prestigious organizations around the world, training up to 120 majors. Admission students are advised to choose schools, choose their desired majors, register for an interview to participate in the CPT program (Curricular Practical Training) - internships at organizations, companies, schools, hospitals. In developed countries, help accumulate professional experience and receive hourly wages. After graduation, international students can join the OPT (Optional Practical Training) program from 01 to 03 years.
- Scholarships from prestigious schools are an opportunity to help students get a student visa. Please inform parents to help your children participate in the test as well as they can. This result is only for scholarship consideration and is an opportunity for children to reflect on their own foreign language ability to try. Because in this day and age, English plays a very important role in supporting your children's future careers
Any question please contact:
LIFE PREP ACADEMY ASIA
- Asian Regional Management Office 119-3 Ba Thang Hai, Ward 11, District 10, Ho Chi Minh City
- 3841 N. Meridian Ave., Wichita, Kansas 67204 USA
Phone: (+84) 913.456.426;
Email: contact@lifeprep.asia
Website: www.lifeprep.asia - www.lifeprep.edu.vn