FINAL CONTEST
Cinematography of literary works
ACADEMIC YEAR 2020-2021
English: Admin
On the afternoon of March 27, 2021, the Social Science team of High School Teacher Practice - Can Tho University held the final round of the contest "Cinemaization of literary works, school year 2020-2021". There are 7 entries from 7 classes (course 8 and 9) with nearly 100 actors participating in the competition. This is also the 7th year that the Social Science team organized the activities of "Theatricalization" and "Filmization" of literary works for students of the whole school.
Mr. Vo Minh Hai, leader of the Social Science team highly appreciated a number of contest works with good investment in content (there are 6/7 entries taking content from literary works and 1 work). Contest taken from a social issue) and form, acting, ... Works: Thoai Khanh - Chau Tuan, Turn off the lights, Tam Cam, Quiet Sa Pa, Red Number, Victory over Mtao-Mxay, …
Many works are elaborated by the students in terms of costumes, footage, sound and visual techniques, ... Mr. Huynh Chi Bang, from the Can Tho Department of Education and Training, a member of the jury for that they are very creative, invest diligently, the contest works bring great educational value, ... From the perspective of viewing each contest work as an "intellectual product", Mr. Pham Hoang Nghia, former lecturer of  Educational school - Can Tho University also said that: Many individuals have been very successful in their role (as Thoai Khanh in the play "Thoai Khanh - Chau). Tuan, as his stepmother in "Tam Cam", ...), or the impressive visual and sound effects of A1K9, D2K8's work has conveyed the message of student-family relationship through the notebook contest, …
Final results: Prize I went to class A2K8 with "Thoai Khanh - Chau Tuan", Prize II was for class A1K8 with "Tat Den", Prize III went to class D2K9 with "Tam Cam" and some classes achieved Consolation prizes. Outstanding individual performance belonged to the role of Thoai Khanh (Thoai Khanh - Chau Tuan by A2K8), the role of stepmother (in "Tam Cam by D2K9).
Here are some pictures of the final round: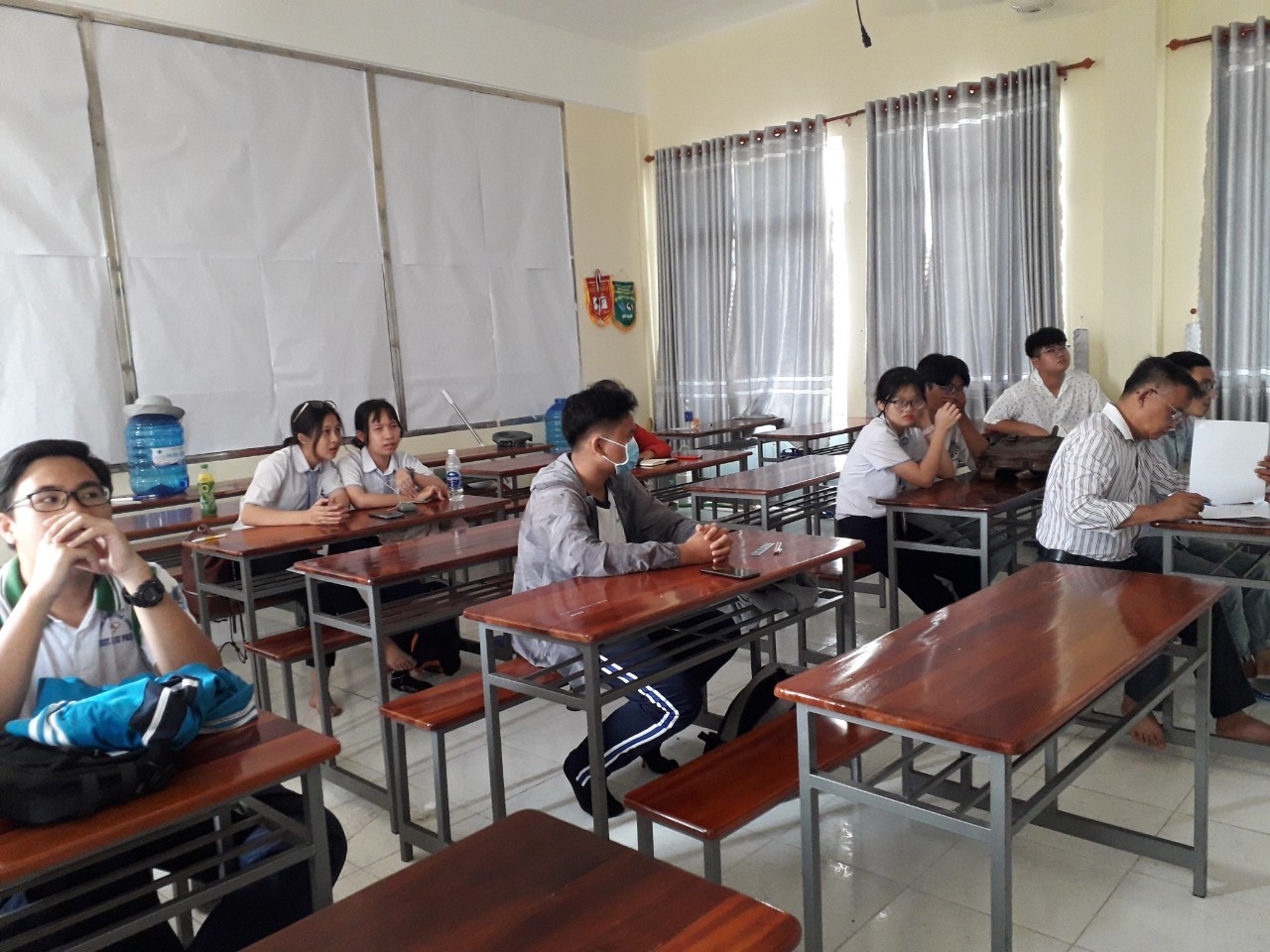 The organizers will announce the links of the winning works as soon as possible