YOUTH CULTURAL FESTIVAL 2022
English: Ho Hieu Thuan (D2K9)
On the morning of March 26, 2022, the campus of Thuc hanh Su pham High School was opened with an exciting and joyful atmosphere to celebrate "The 91st Founding Anniversary Of The Youth Union" and "The Youth Union Member Admission Ceremony" with the participation of a huge number of officials, Youth Union members, teachers and more than 300 students of the entire school.
School teachers
The opening part of the "Youth Union Cultural Festival" was a lively performance with the songs: "Hello Vietnam", "Khat Vong Tuoi Tre" performed by the trainee teachers with deep and profound melodies. The atmosphere was gradually changed to a vibrant and cheerful pop music with the mashup: "Bay - Taxi" and the presence of two members of class 11D2.
The inaugural ceremony was the "Admission of Youth Union members" for 64 students who have excelled in their studies. After that was the declaration of Doan Y Vy with determination and enthusiasm as a representative of the youth of the school students. The "THSP Youth Union" also presented Certificates of Merit to comrades who had made encouraging achievements in recent movements.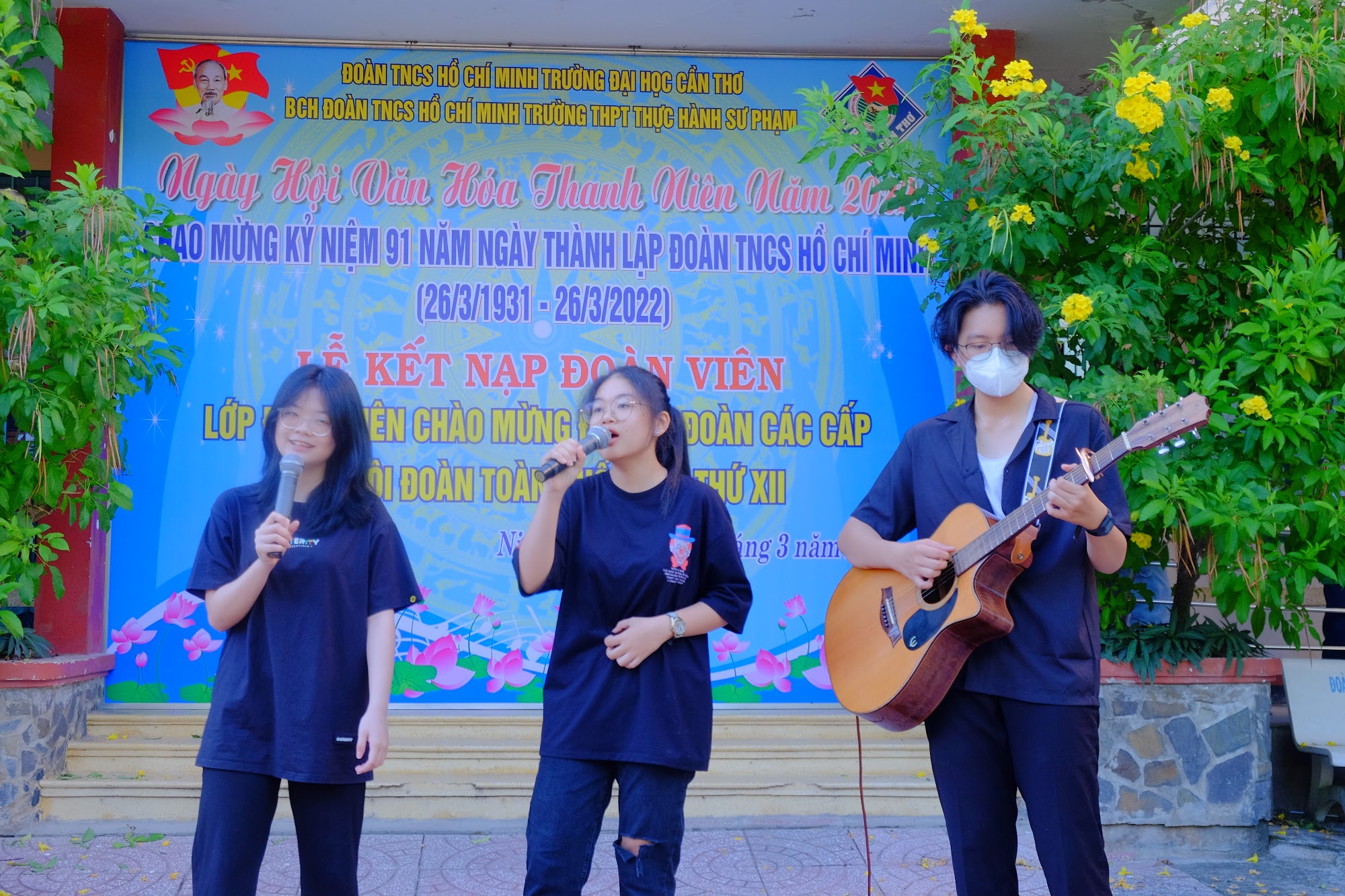 Opening musical performance
To add more fun to the ceremony, "The Radio - THSP Club" hosted a random dance show for the students. This performance indicated that the artistic talents of our students have been constantly shining.
After about 30 minutes of the inaugural ceremony, the main part of the "Youth Union Cultural Festival" was the familiar collective games such as: Tug of War (kéo co), The Golden Egg (vịt đẻ trứng vàng), Potato Sack Race (nhảy bao bố) and Dough Passing (chuyền bột). Starting with the tug of war, we could see the efforts of all the participants as everyone tried their best to bring home the victory for their class. Or the game "The Golden Egg", a game that sounds "strange" but also very thrilling that it took a lot of ingenuity to overcome the challenge. Coming to the "Dough Passing", it seemed that this was the easiest game but created the most laughter for all the participants. And the last game - "Potato Sack Race", although it took a lot of effort for the previous competitions, all the contestants still tried very hard with the cheers and determination of the class to win the challenge. After all, everyone had a very healthy and fun day out.
Although this year's festival was held in the situation of a raging epidemic, the games were not too many, but in return it was an expected success. Thanks to the contributions of teachers, trainee teachers, members of "THSP Youth Union" and the dynamism of the students, it made this day more meaningful, joyful and memorable…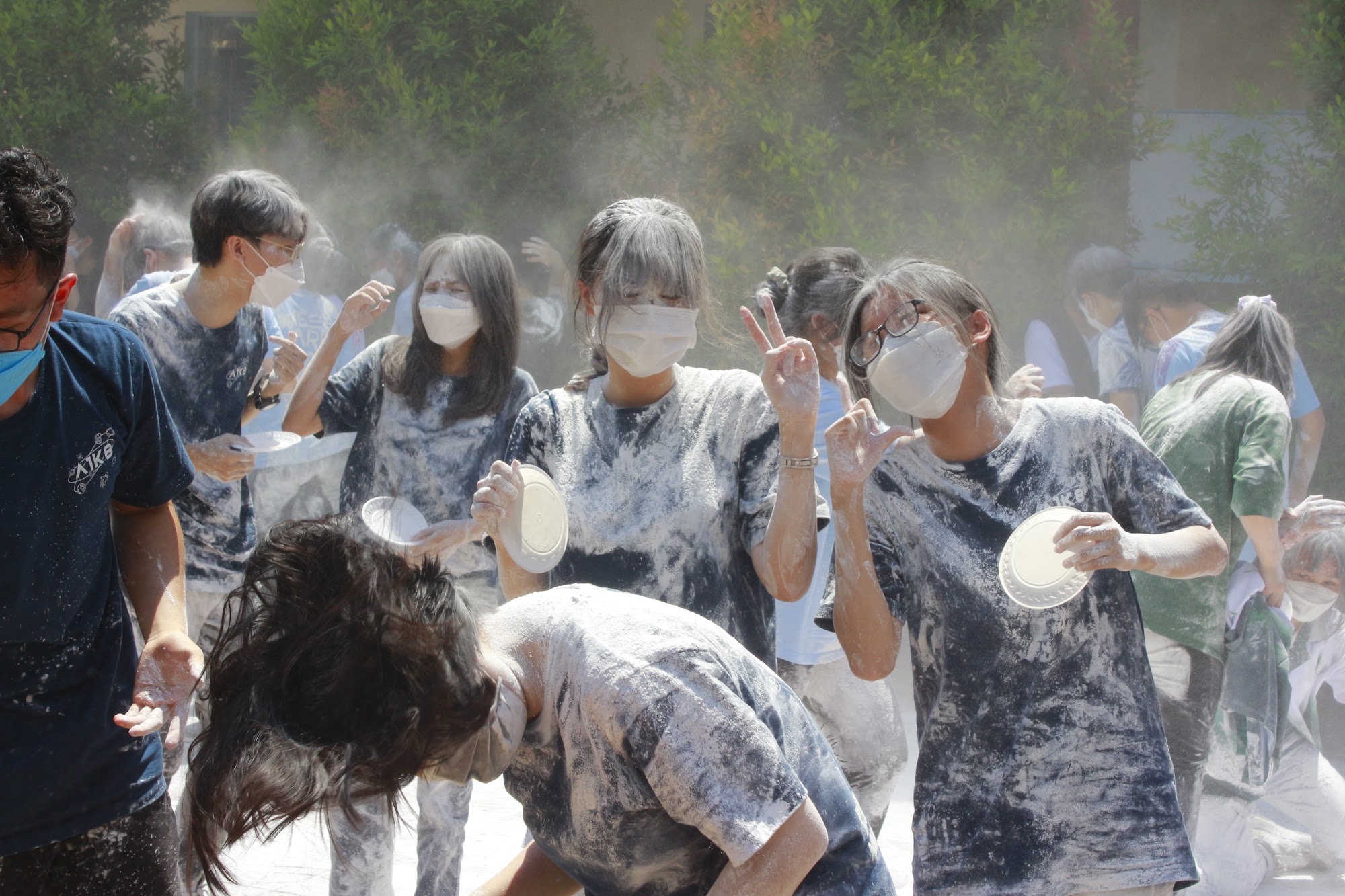 folk games