OPENING CEREMONY OF THE
ACADEMIC YEAR 2022 - 2023
 English: Ho Hieu Thuan (D2K9)
On September 5, 2022, Thuc hanh Su pham High School successfully held the Opening Ceremony to celebrate the new school year and the students from the Class of 2025.The school was very honored to welcome Mr. Ha Thanh Toan (Rector of Can Tho University), Mr. Nguyen Thanh Phuong (Chairman of the Council of Can Tho University), many other delegates, teachers, lecturers, representatives of students' parents and former students attended the ceremony. 
The opening ceremony was the parade of the 10th graders and the introduction of Mr. Vo Minh Hai about the outstanding achievements of the new students in the last school year. The entire school was especially pleased to welcome 234 new energetic and dedicated students with a promising future.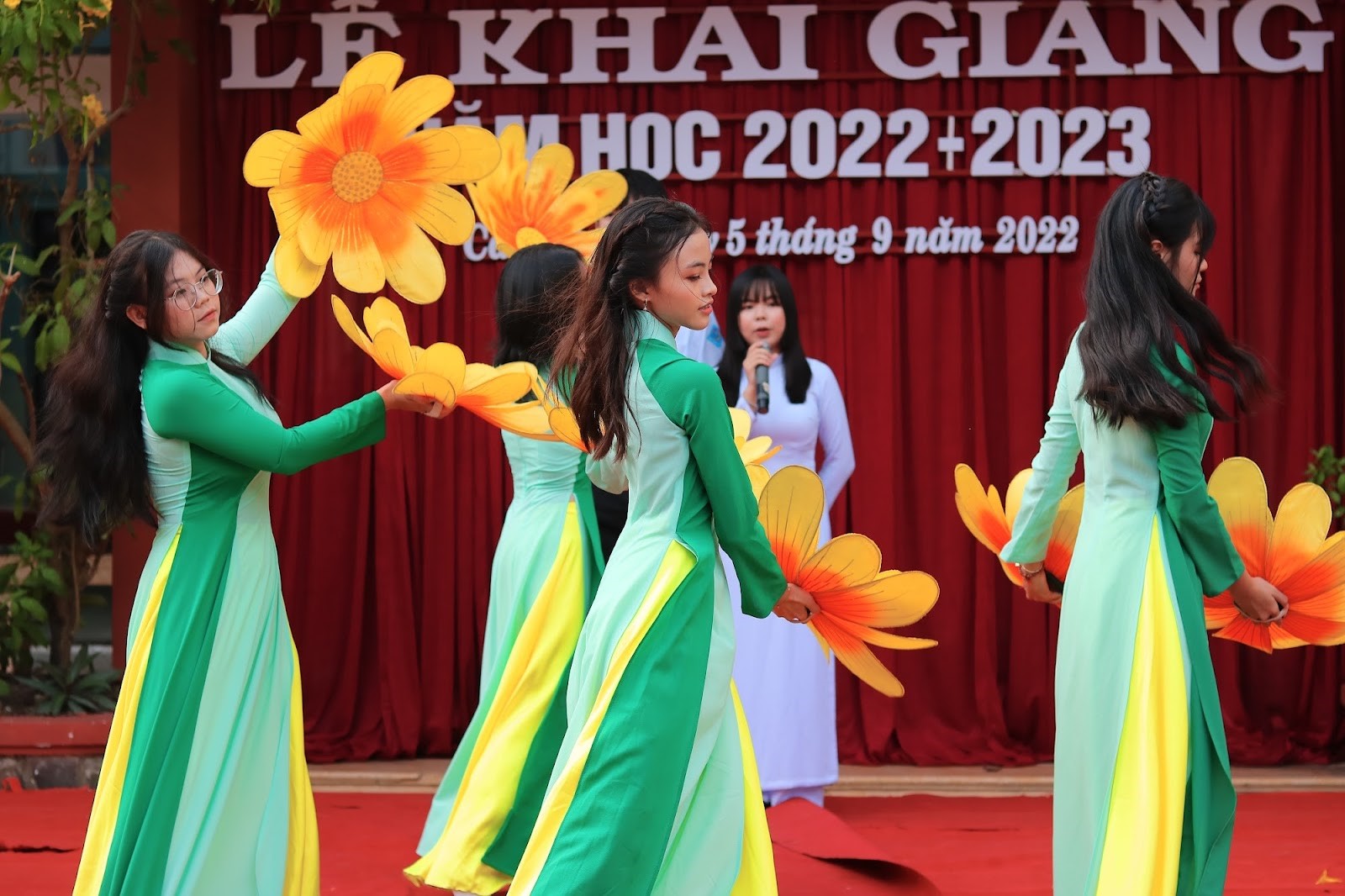 Following the joyful atmosphere at the ceremony, students of all grades together performed the folk dance "Chung Song" - a performance that is considered a tradition of generations of THSP students in each opening season.Accordingly, the solemnity of the "National Anthem" with the moment the Vietnamese national flag was flown, promises a new year full of faith and hope.
Immersed in the excitement of the new school year, teachers and students of Thuc hanh Su pham High School together listened to the profound messages in the New School Year Congratulations Letter sent by President Nguyen Xuan Phuc to the whole school. Along with that was the sharing of Mr. Ha Thanh Toan (Rector of Can Tho University), Mr. Tran Van Minh (Principal of Thuc hanh Su pham High School) to the students to strive more and more to study, self growth.
At the end of the ceremony, teachers and former students took photos together to save memories before starting a school year with new opportunities. Students of all three grades also took turns taking a group photo with their homeroom teacher. The atmosphere of the Opening Ceremony officially ended but it marked the beginning of a new, successful and good school year.
Here are other photos of the ceremony: