Class D1K11
Content & English: Class D1K11
In the morning of February 13, 2023, in order to begin a school week with full of joy, D1K11 has continued the tradition of performing mini show on every Monday morning of THSP high school through performances with all different nuances and meanings, with the hope and desire to add more positive energy to all teachers and students of the whole school.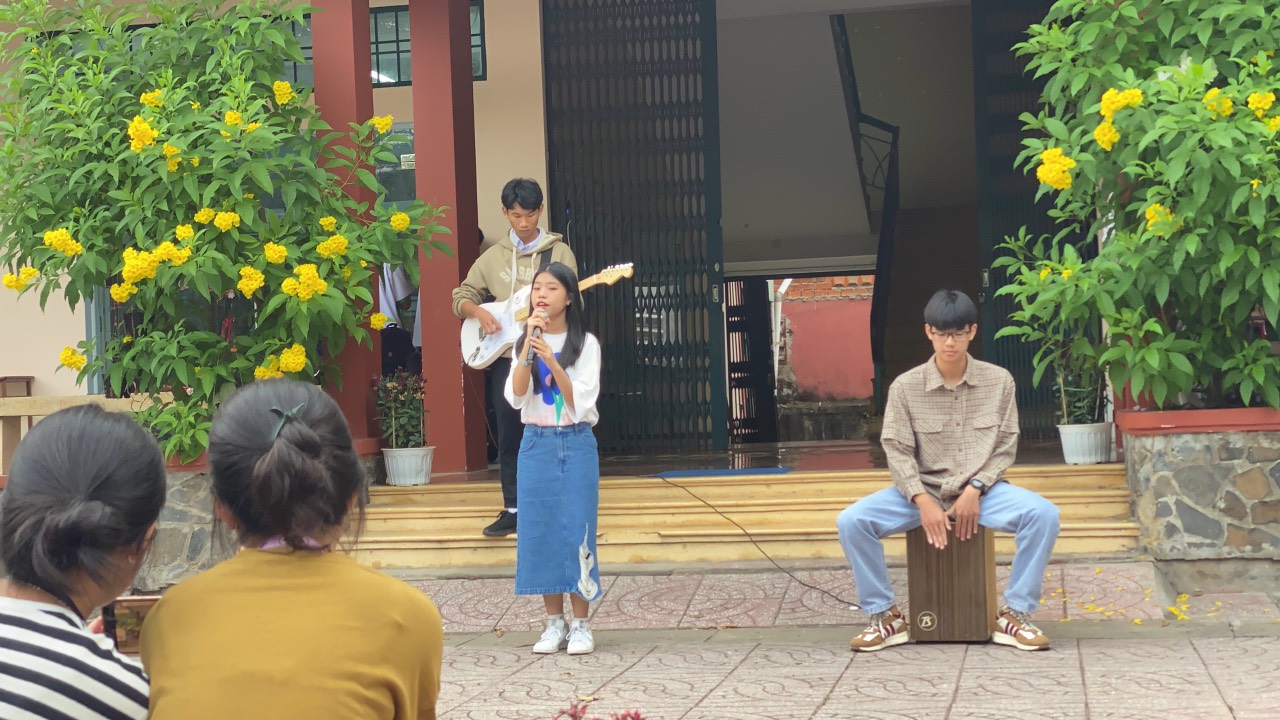 The planning for the show was prepared by the D1K11 team and conducted right after the Lunar New Year holiday. The content of the show by D1K11 class is divided into different colors and meanings, in order to create diversity, showing many aspects, styles and messages that the D1K11 team wishes to convey.
The opening part is the energetic introduction of the performances opened by Nguyen Hieu Tin, along with the clear and sweet voices of Ngoc Khue and Le Khanh. The two songs "Em là coffee" and "Va vào giai điệu này" opened up the joyful and bustling atmosphere of the first morning of the third school week, the second semester of the school year 2022-2023.
Continued the show, switch to a quiet atmosphere, with a warm voice of Tran Hong Quan, expressed through the mashups "Giấc mơ của mẹ" and "Cha già rồi đúng không ". The song not only expresses the love of family and parents, but it is also an important highlight, contributing to the great success of D1K11 team. At the end of the show, D1K11 lingered in a busier and dynamic atmosphere with the mashup dance performance "Trú mưa", "Bo xì bo" and "Yêu".
Not only thanks to the main force participating in the performances, the members of the logistics team are also a source of positive energy fueling the performance to the fullest. Thanks to the help of the homeroom teacher Vo Minh Hai, the trainee teachers, with the solidarity of the entire D1K11 team, the dynamism of the students has contributed to create the meaningful and memorable event.
Other pictures of the class: