Class B1K10 
Content: Pham Le Thuy Dung; English: Nguyen Minh Thu
What makes the second flag-raising ceremony of B1K10 in the 2022-2023 session become so memorable?
To begin the show, we had the introduction of "Joyful Duy" and "Happy Dung". First and foremost, an entertaining quiz show hosted by "Double Khanh" - Khanh Ngoc, and Khanh Huyen.
"Double Khanh" brought the audience back to the past with a small game "Guess what the song is?". The prepared songs were not only associated with the student's childhood but also familiar with the teacher's youth. Memories throughout generations were avoked by the energetic sounds.
Then, on the occasion of Women's Day, the day of every woman, especially teachers who contribute their youth to their education career and to encourage youth apprentices on their teaching journey, present for our apprentice - the radiant blossoms of education. Every single gift was presented hand by hand over two weeks which was some sweet packets with hopeful wishes and paper bouquets that symbolize our gratitude and respect.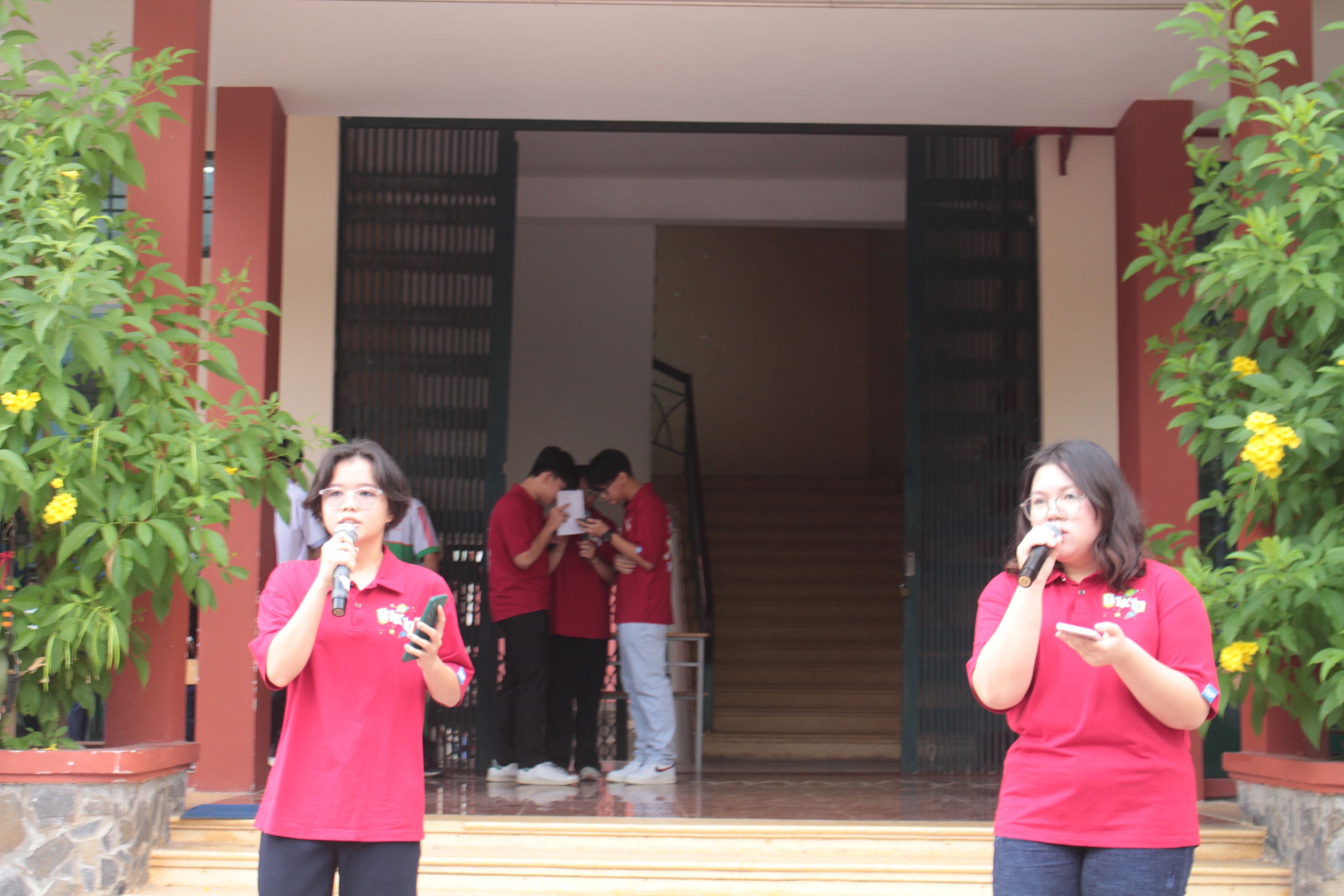 Next, to continue B1's tradition, our class had some gifts for our seniors. 11B1 had sent many vibrant paper flower bouquets with the meaning: this will be a source of motivation that help them overcome their important examination and hopefully they will succeed in the future. Our class dedicatedly prepared flowers according to the quantity of each class so everyone could receive their flower.
Finally, Tuyet Nhi and Truc Van brought to us a song named "Tiramisu-Here we are". Familiar melodies bang, once again reminding the audience about their youth when all the members of B1K10 came up to the stage and sang together at the last chorus. The song ended with a big applause from the whole school and B1K10's proud of their successful performance.
The last word, B1K10 sincerely thanked for the attention of teachers and students of THSP High school. Hopefully, this flag-raising ceremony will be a beautiful memory for each of us.