LOOKING BACK AT THE TALKSHOW WITH 1ST RUNNER-UP OF MISS WORLD VIETNAM 2022 - LE NGUYEN BAO NGOC
Content: Nguyen Viet Anh Thi (D1K10)
English: Ho Hieu Thuan (D2K9)
On Monday morning, September 19, 2022, Thuc hanh Su pham High School was very proud to welcome a former student back to the school after a long journey.  That person is Le Nguyen Bao Ngoc - a former B1K5 student (1st Runner-up at Miss World Vietnam, and also Miss Intercontinental Vietnam 2022).
The two MCs represented the entire school with emotional greetings and gratitude to Ms. Bao Ngoc for her special presence. The Welcoming Ceremony for the beauty queen was heated up with an appealing contemporary dance performance prepared by THSP Musical Club for this extremely special event.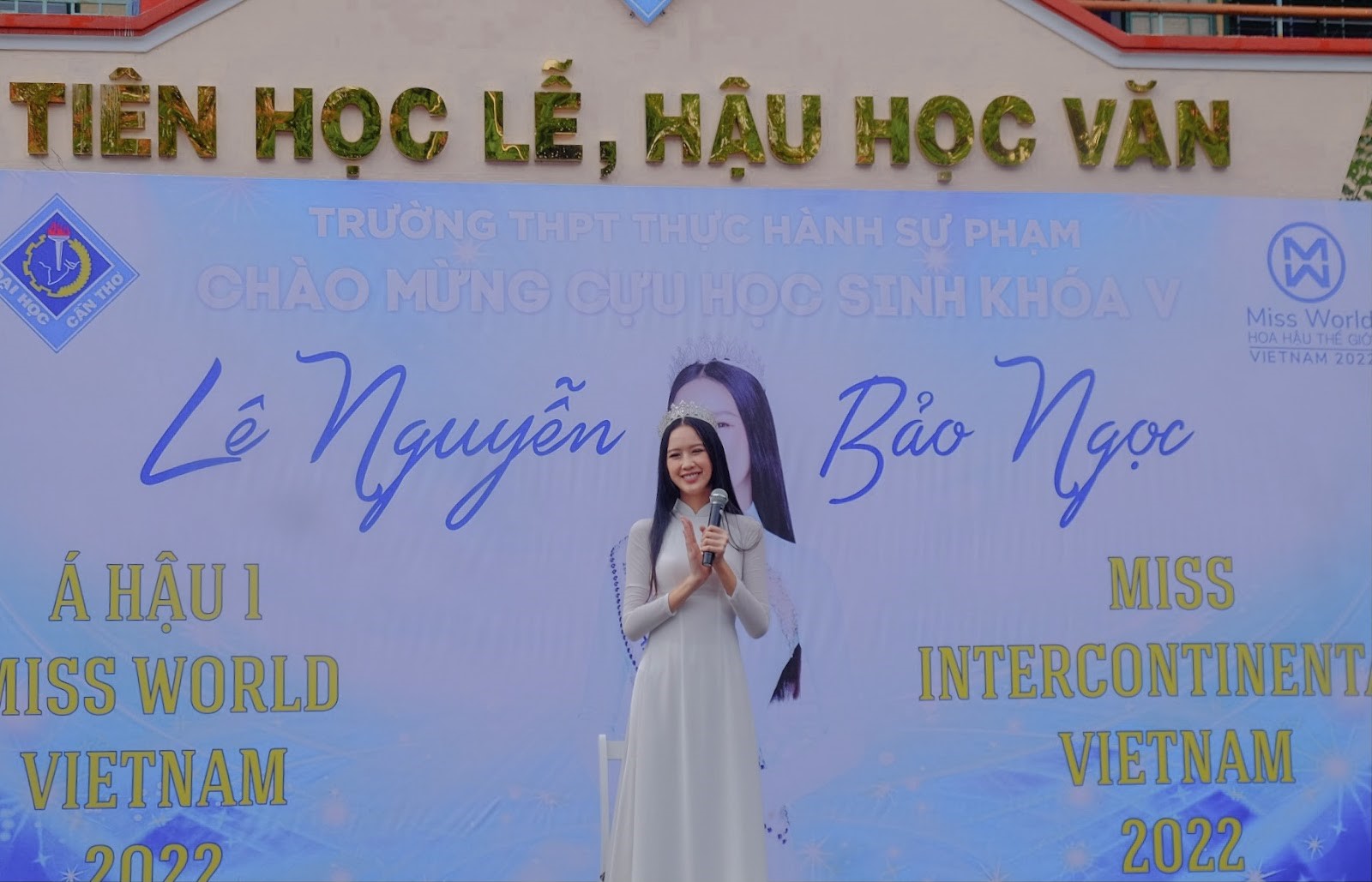 During the inspirational talk show, THSP's students also had the opportunity to have their questions answered about Bao Ngoc's journey to success at Miss World Vietnam. It can be seen that the school students were highly enthusiastic in preparing interesting questions about her motivation and upcoming plans at Miss Intercontinental 2022 in Egypt. At the ceremony, Ms. Bao Ngoc shared a few words: "The best way to shine is to focus on what you do."  She also hoped to inspire the audience about the fact that she must really understand and prioritize her own development, and then be able to support the community. On the other hand, her fluent English sharing made the whole THSP-ers very satisfied.
In particular, Ms. Bao Ngoc also awarded 15 scholarships to students with good academic achievements and active participation in extracurricular activities. (in which 10 scholarships with 1,000,000 VND in cash and 5 scholarships to study English online).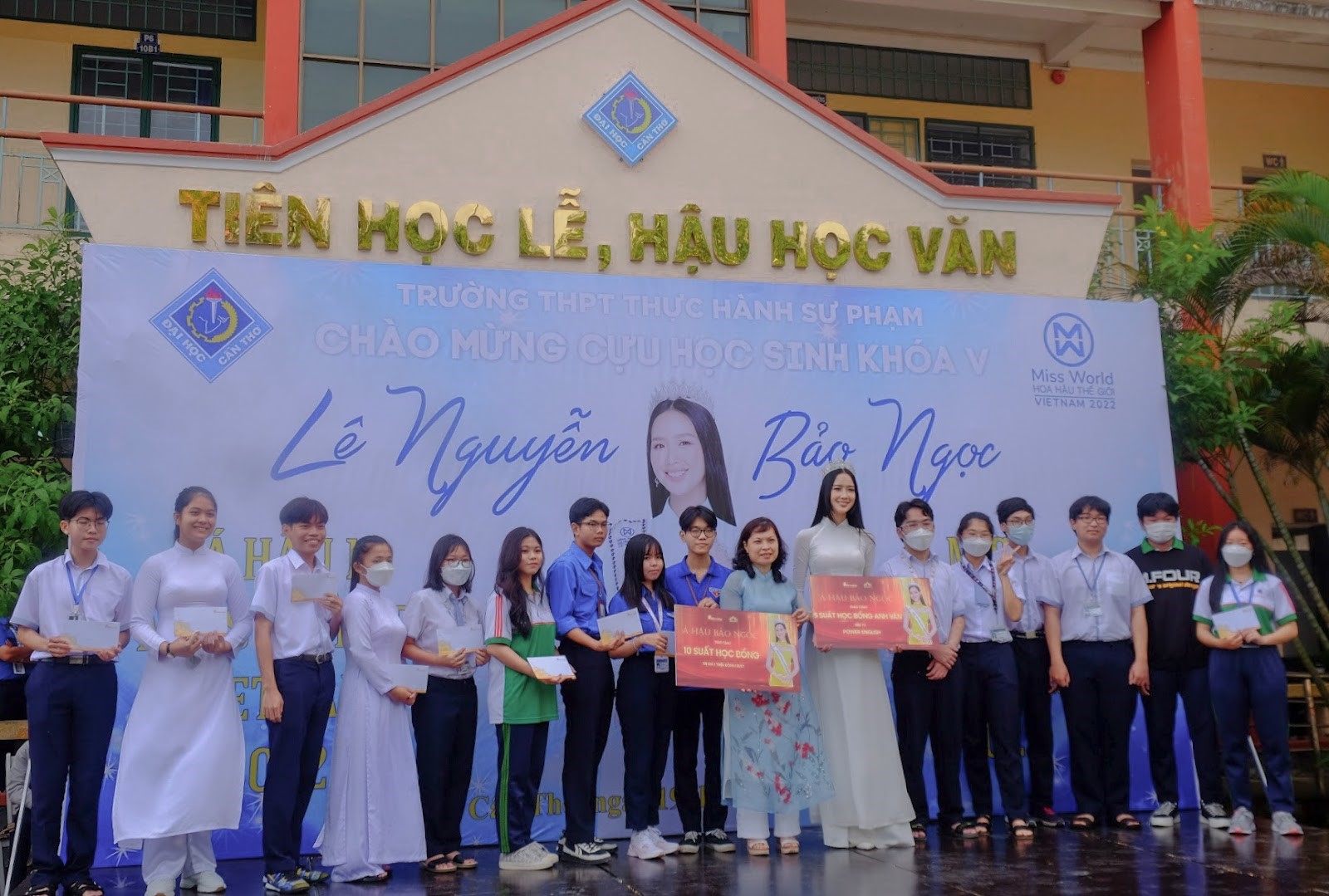 In response to the sincerity of the former student, Ms. Huynh Thi Thuy Diem - Vice Principal of Thuc hanh Su pham High School on behalf of the School Administration shared her pride of our students with the message: "Today you all can be proud to be students of Thuc hanh Su pham High School and tomorrow the school will also be highly proud of you."  Moreover, no one can forget the message of Principal Tran Van Minh: "Each of you is a beauty king or queen as well as the expectation of your parents and teachers."  That is why our students have to keep on hard work even more, trying and striving with the goal of every hour, every moment to not disappoint the expectations and the gratitude of the family, the school, to deserve to become "the most colorful flower".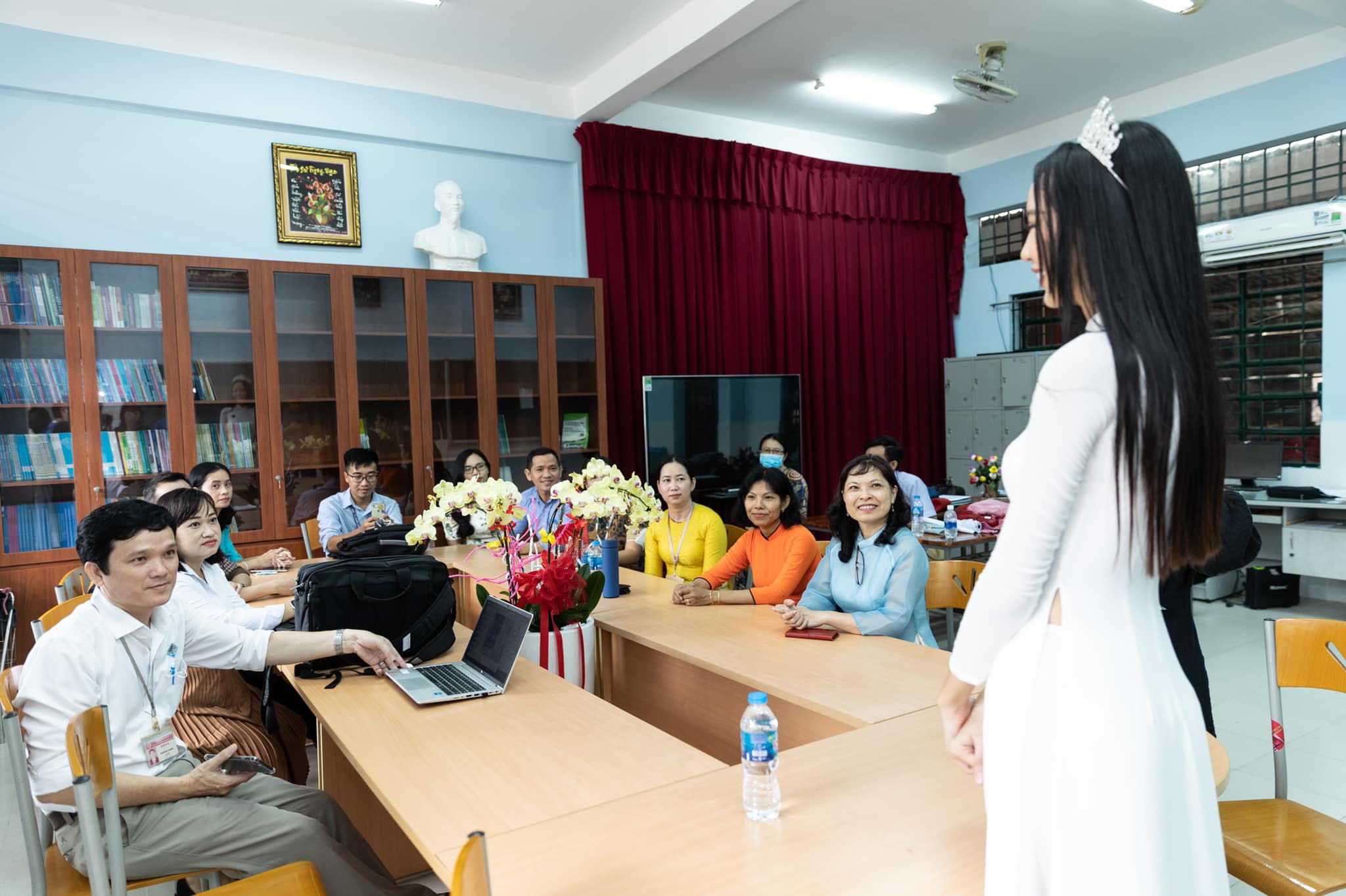 Bao Ngoc's speech was very sincere, like a big sister advising and encouraging her younger brothers. Certainly, after the talk show that day, all the students of THSP were inspired by a great deal, which is a premise for them to strive for a successful future ahead.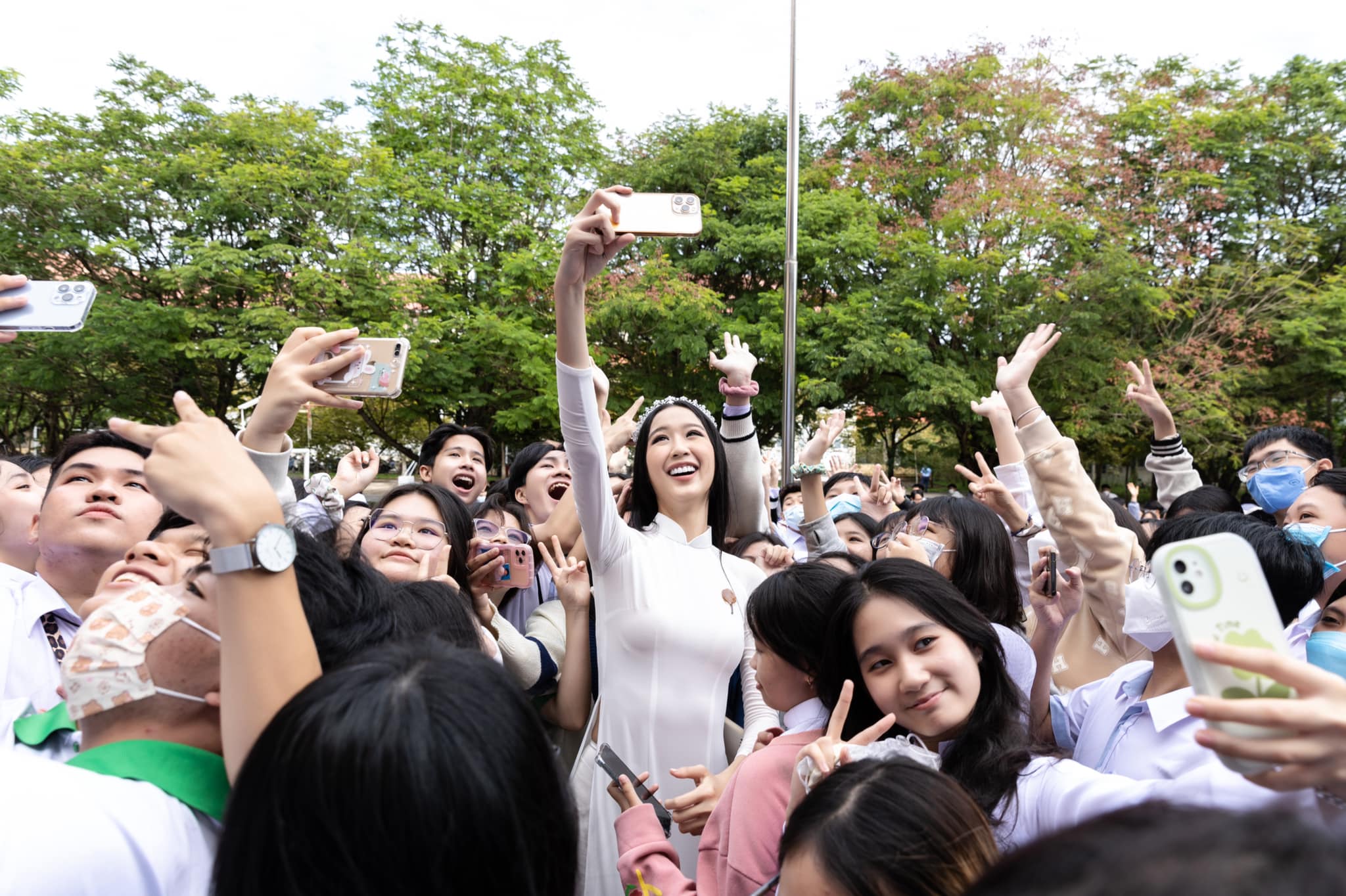 We - the THSP-ers, sincerely thank the 1st Runner-up Le Nguyen Bao Ngoc - former B1K5 student for taking the time to visit and interact with the entire school. This is a memorable event, perhaps, each of us has at least received something bigger than any ordinary meeting, a fire of inspiration, a source of motivation. Wishing Ms. Le Nguyen Bao Ngoc great success and bring glory to Vietnam in many international beauty arenas. The entire School Administration, teachers and students of Thuc hanh Su pham High School will always follow Bao Ngoc in every step and give her full support!