THE NO. 1 UNIVERSITY IN AUSTRALIA DIRECTLY OFFER STUDENTS AT 92 HIGH SCHOOLS IN VIETNAM TO ENROLL
Students from 92 specialized and advanced public high schools in Vietnam have the opportunity to be considered for admission to the Australian National University (ANU) with high school graduation scores.
Today, Mr. Pham Nguyen Hong An (Andy Pham) - ANU's Mekong region senior manager, said that in the list of 92 schools, there are 80 specialized high schools and 12 advanced public schools located in all provinces and cities of Vietnam. This policy aims to increase the number of excellent students in Vietnam coming to study at ANU.
"Our university used to only accept students from international programs which caused many students in specialized schools or advanced public schools in Vietnam being limited to enroll at ANU. But now, there are more opportunities." - said Mr. Andy.
ANU will consider admission based on the points converted to ATAR (Australian Tertiary Admission Ranking - the ranking between students in an Australian high school graduation exam) from the graduation (provisional) scores of Vietnamese students and then, issue the invitations.
According to ANU's conversion table, students get 8.5 points corresponding to ATAR 82 or 8.9 equivalent to ATAR 90. "A score of 8.5 means you are eligible to apply for any major with an ATAR score of 82 or less. The higher the conversion rate, the better the candidate has the opportunity to apply to the subjects with higher entry requirements." - said Andy. It is said that ANU did not have this conversion table before, all Vietnamese students were considered at the ATAR score of 82. Students can apply for Business, Information Technology courses because these programs require ATAR 80, but for courses like Law, Psychology, they have to study from pre-university up because they require ATAR above 82.
In the QS World University Rankings 2023, ANU ranks first in Australia and 30 in the world. Mr. Andy said that every year, a large number of Vietnamese candidates apply to ANU, about 35% are accepted. 
Before ANU, there were a number of schools in the top 8 prestigious universities in Australia (Group of Eight), such as the University of Sydney, the University of New South Wales, which also directly offer students from gifted high schools and a number of high-quality non-specialized schools in Vietnam. From 2020, the University of Sydney allows students from the schools on the list to use the Grade 12 Grade Point Average (GPA) to apply without the need for additional preparatory studies. Students need a GPA of 8.0 - 9.3 depending on the major and a minimum IELTS of 6.5.
List of 92 high schools in Vietnam: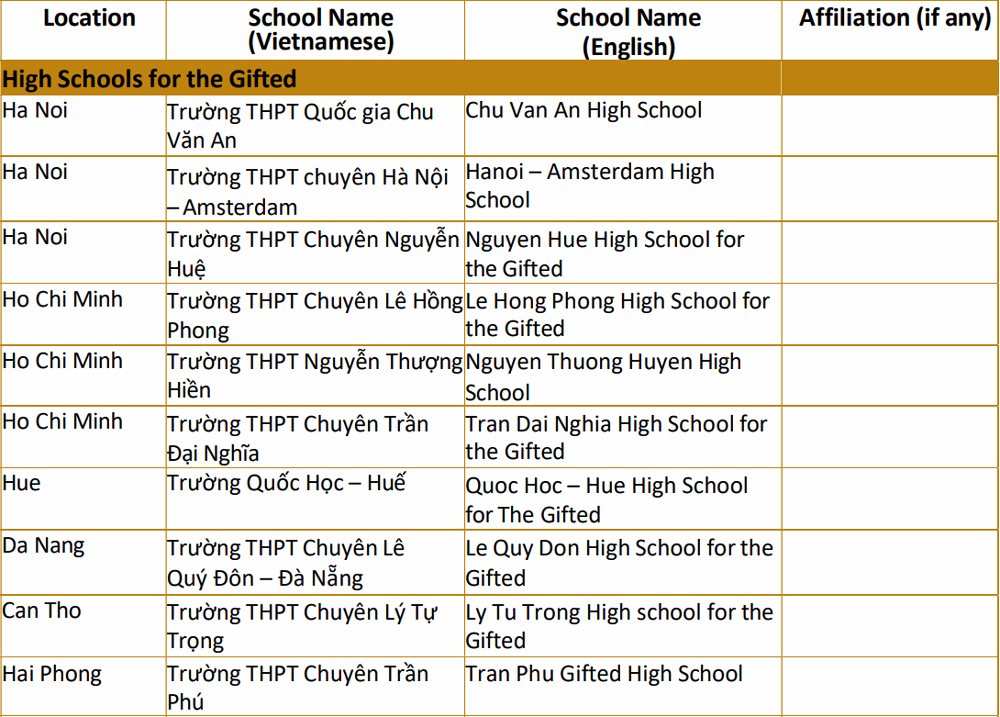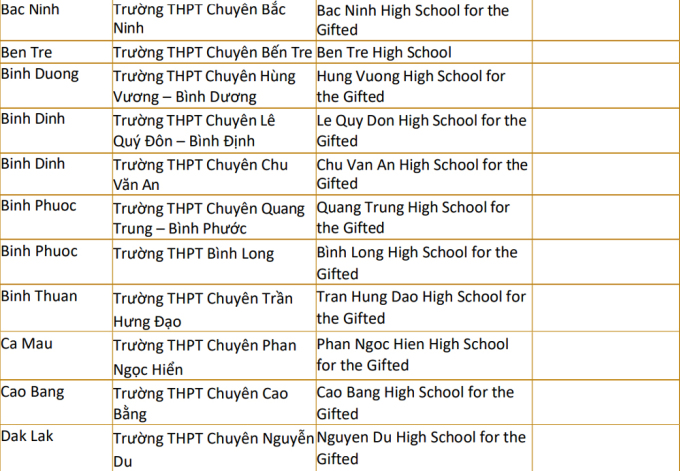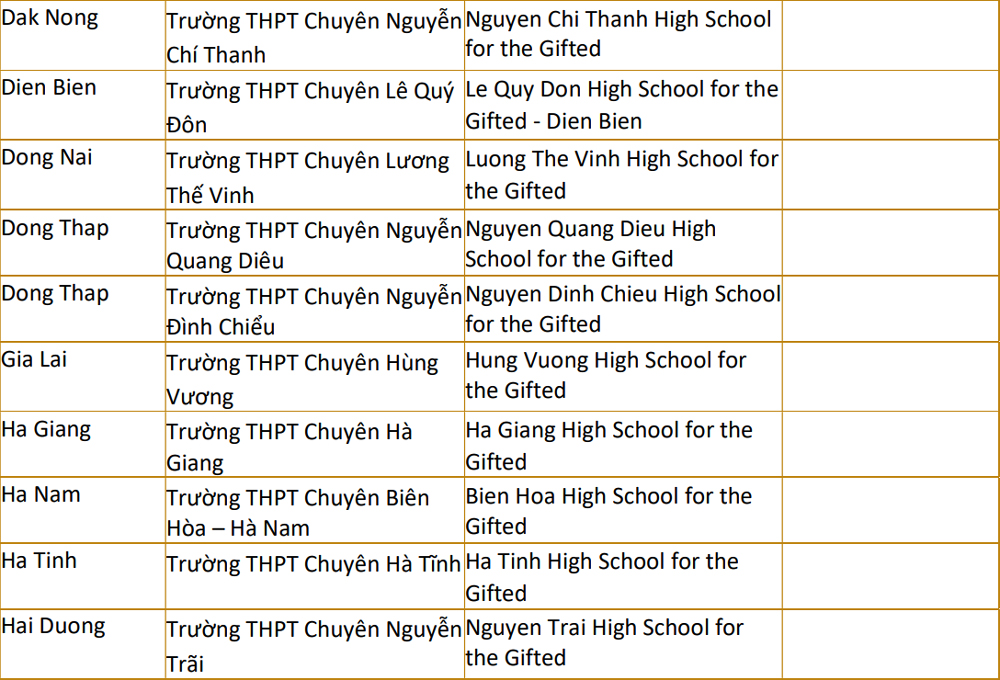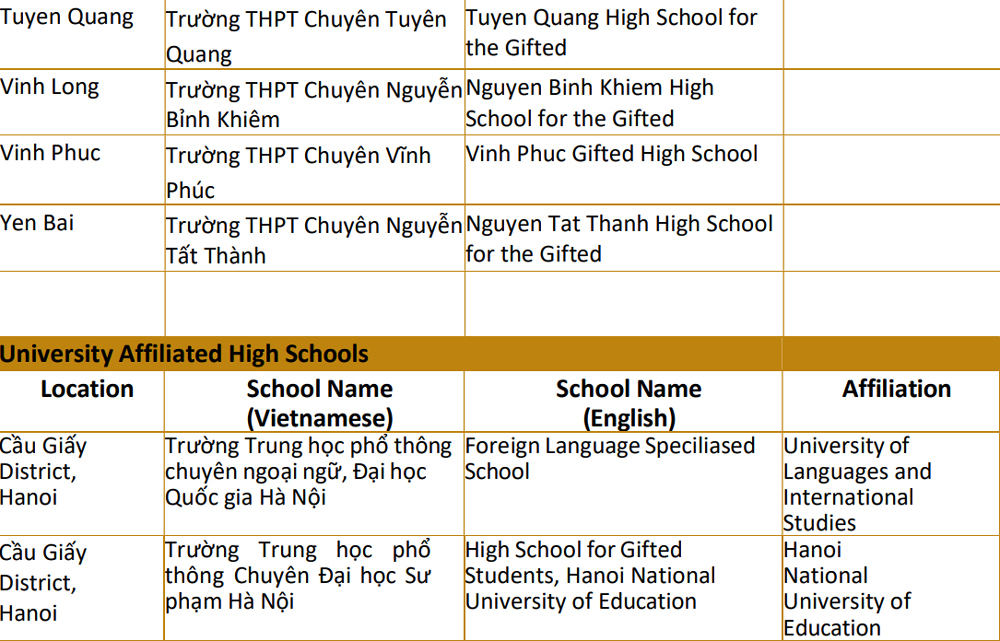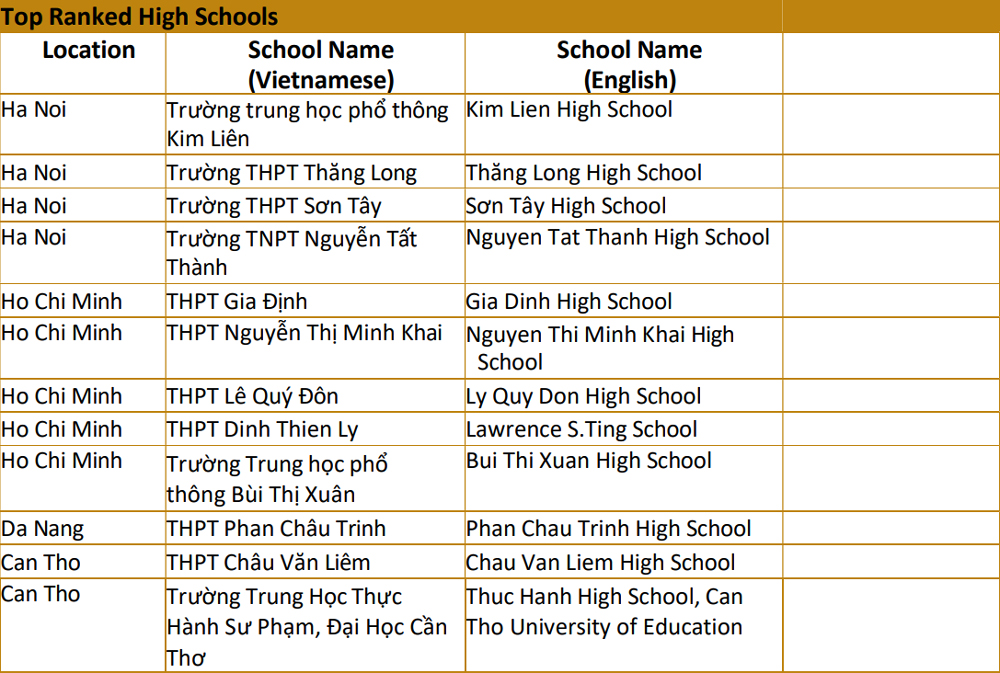 Source: vnexpress
English: Ho HIeu Thuan (D2K9)